La efectividad de las políticas de liberalización en algunas ramas de la agroindustria de Costa Rica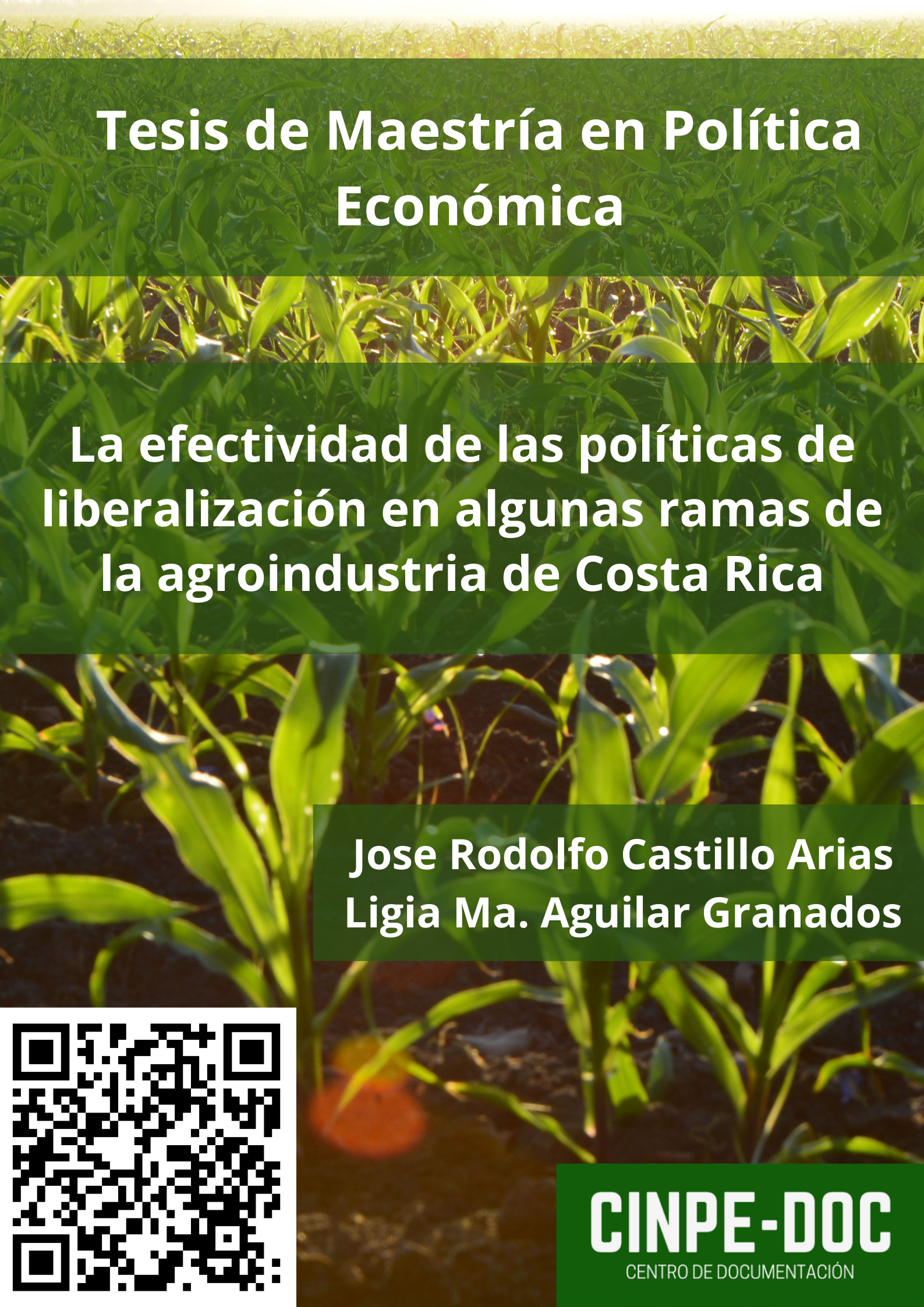 Date
1988
Author
Castillo Arias, Jose Rodolfo
Aguilar Granados, Ligia Ma.
Abstract
Presenta un estudio de casos donde se pretende evaluar la efectividad de las políticas de liberalización y la capacidad de ajuste de las empresas en tres distintas ramas de la Clasificación Internacional Industrial Uniforme (CIIU) 1- Elaboración y conservación de frutas y hortalizas. 2-Fabricación de cacao, chocolate y artículos de confitería. 3-Elaboración de alimentos preparados para animales. Para ello se recolecta información documental de distintas fuentes, así como también de entrevistas a empresas para ahondar en las conclusiones.
It presents a case study where the aim is to evaluate the effectiveness of liberalization policies and the adjustment capacity of companies in three different branches of the International Standard Industrial Classification (ISIC) 1 - Preparation and preservation of fruits and vegetables. 2-Manufacture of cocoa, chocolate and confectionery. 3-Manufacture of prepared animal food. For this, documentary information is collected from different sources, as well as interviews with companies to delve into the conclusions.
The following license files are associated with this item: